How to Convert JPG Files to a PDF File on Mac
JPG To PDF Converter Application for Mac OS X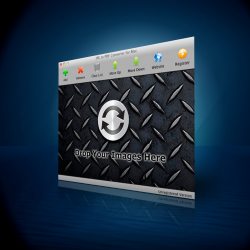 PDF documents are universally portable documents that can be viewed on any PC. Nowadays, it is a routine to convert a Microsoft file into a PDF document. PDF documents do not lose their formatting due to their uneditable attributes; hence, they are preferred for sending documents with sensitive needs of sharing. The words, font, alignments, and objects, once set in a PDF document, cannot be changed. However, you can use some third-party tools and apps for making edits in the PDF files.
Introduction of JPG To PDF Converter for Mac Tool
This image converter is mainly designed for helping Mac users to make PDF documents of their JPG images. Unlike high-tech PDF converters, JPG to PDF Converter for Mac uses the latest technology at the conversion end but with a simple user interface. Mac users can use it for producing storybooks, e-books, recipe books, customized albums, and a lot more things. JPG to PDF Converter uses the Add ~ Set ~ Convert mechanism for creating the long PDF documents of images.


JPG to PDF Converter for Mac Tutorial
JPG to PDF Converter for Mac is an excellent PDF maker that provides high-quality services in simple steps.

1. Download the JPG to PDF Converter for Mac and install it.

2. Add your JPG images to the PDF converter tool by using the Add button. You can add multiple images at once by drag and drop.

3. Navigate and organize the sequence of your images by using the Move Up and Move Down buttons.

4. Set the output path for the newly formed PDF and press the "Convert Now" button to begin the formation of the PDF document of your JPGs.

Note: JPG to PDF Converter for Mac does not compromise on the quality of the images provided.

If you want to convert JPGs to PDF on Windows, please check JPG to PDF Converter Windows Version.